VDG Real Estate develops VDG Warehouse Schiphol Trade Park: 13,500 m² let to Fast Forward Freight
VDG Warehouse Schiphol: a green, modern warehouse of over 23,000 m² that will be a real eye-catcher for Schiphol Trade Park as an entrance building. Fast Forward Freight will take 13,500 m² of this high quality development into use, the remaining 9,500 m² are still available for rent. An important starting point in this development is to create more space for ecology with the addition of this building than if this plot remains part of the polder landscape.
Fast Forward Freight
Fast Forward Freight concludes a lease agreement for 10,250 sqm warehouse, 750 sqm mezzanine, 2,500 sqm office space and twelve loading docks. For meetings, lunch or relaxation employees can use the modern green roof garden of 320 m². The company offers the world's best logistics solutions by sea, road and air. The new location will take advantage of the unique location along the A4 where more than 190,000 cars pass every day, the direct access on the A4, the undisturbed logistics connection (OLV) and the proximity of both Amsterdam Airport Schiphol and the ports of Amsterdam and Rotterdam.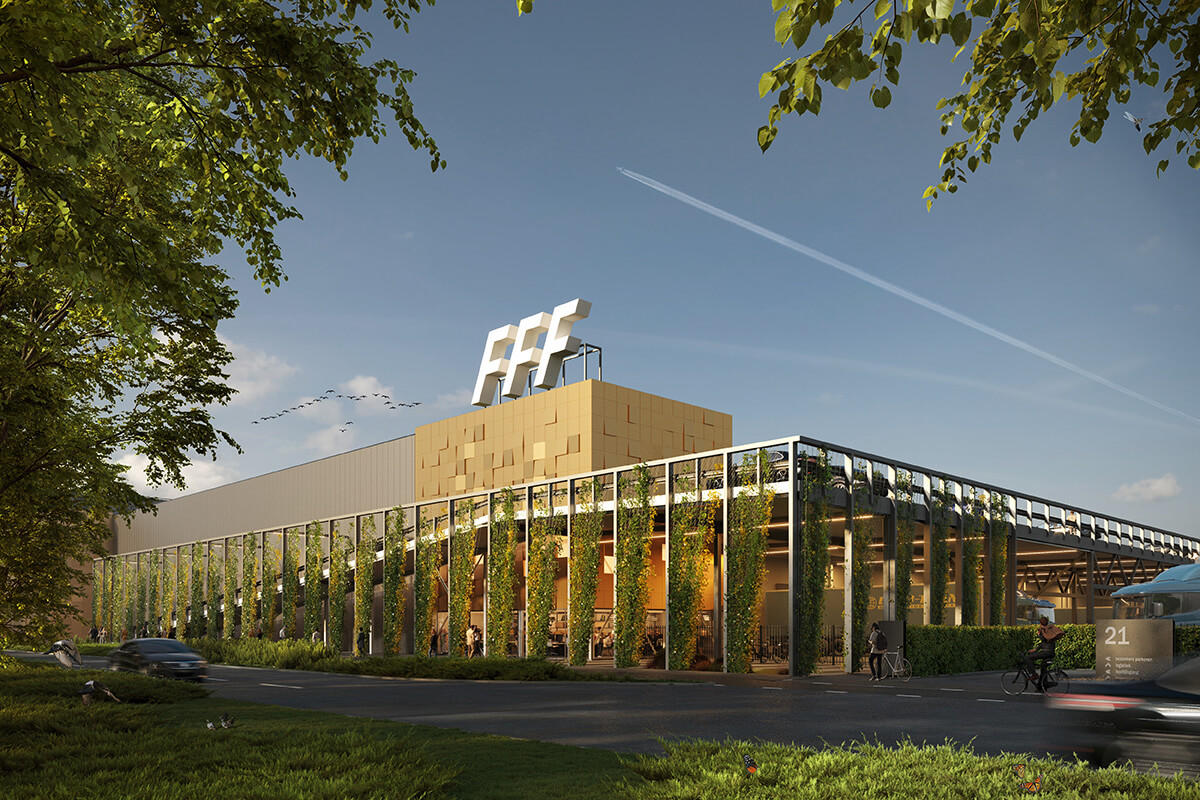 The new to be developed Warehouse Schiphol
Ecology and sustainability
In addition to multimodal accessibility, the ecological and sustainability performance of VDG Warehouse Schiphol is also noteworthy. Fully in line with the ambition of developer SADC to create the most sustainable and innovative business park in Europe with Schiphol Trade Park, the development of VDG Warehouse Schiphol is extremely nature-inclusive. The building has been designed with the underlying idea of creating space for ecology instead of taking it away. With, among other things, green roofs in different heights, green facades and special attention to the water cycle, different biotopes will become possible. The roof garden for employees and the fences will include butterflies, house sparrows, house swallows, white wagtails and black red-tails and the facade panels are designed to house bats and swallows. This will promote the welfare of humans and animals and break the sustainability standard.
Erik van Dijk, Director of VDG Real Estate: "Developing at the intersection of logistics and sustainability: sometimes exciting, but above all incredibly fun. By enlisting the help of the right experts and by working intensively together we are going to make this development a great success. We are confident that together we can realize SADC's ambition to become the greenest business park in Europe.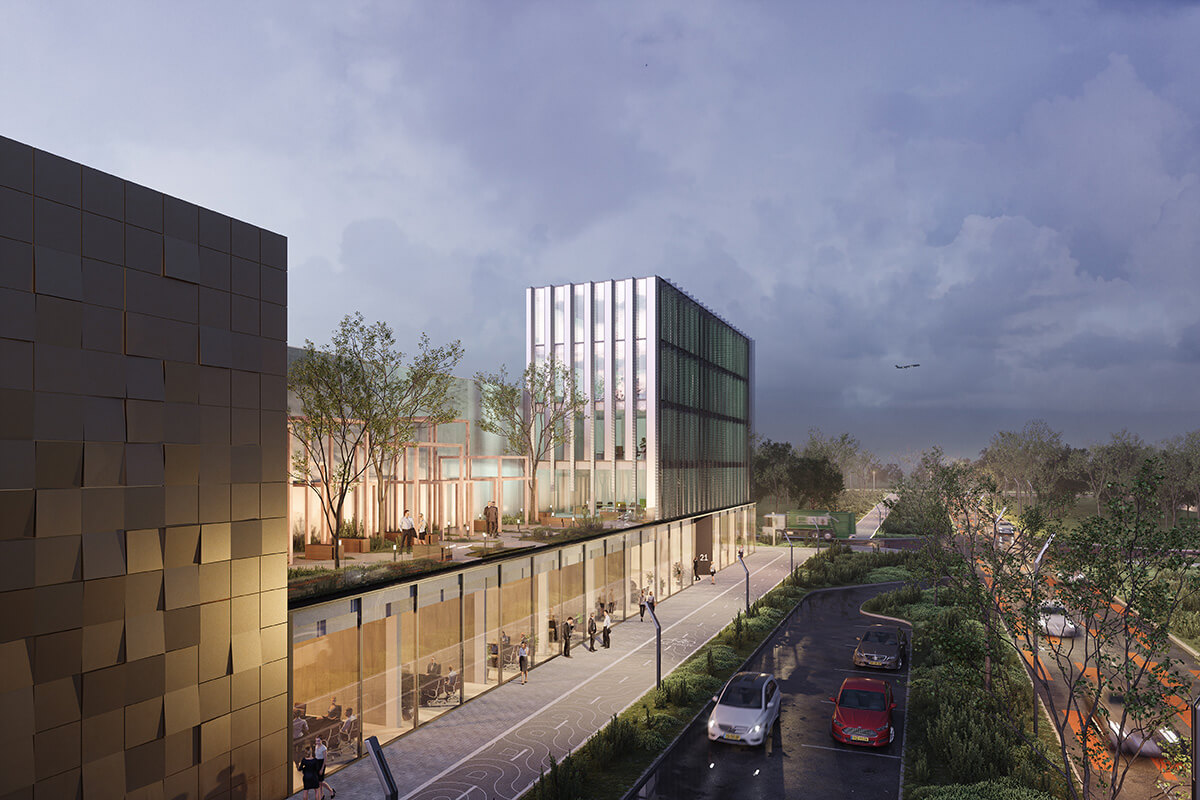 The new to be developed Warehouse Schiphol
VDG Real Estate at Schiphol Trade Park
Rob de Wit, Schiphol Trade Park area coordinator: "We strive for an image quality and experience of the area for the longer term. We create a new blueprint for area development on business parks and bring people in harmony with nature. The development of VDG Real Estate is a good example of this. The building is 'wrapped' in an ecological shell and with a smart approach in terms of program and materialization, this development breaks the current debate about the 'dampening' of the polder landscape. We are very happy with entrepreneurs like VDG Real Estate who dare to stick their necks out. The employees of Fast Forward Freight will be working in a very special building".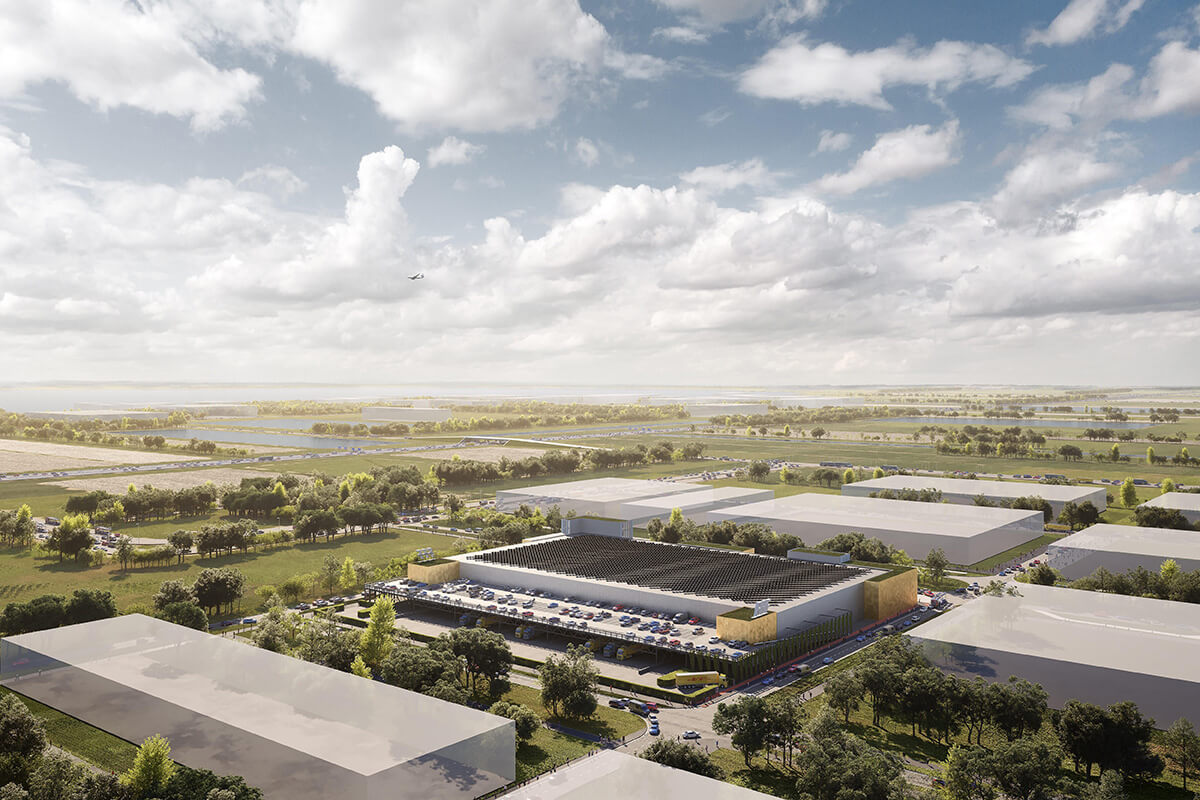 The new to be developed Warehouse Schiphol
VDG Unibouw has already started construction, delivery will take place mid 2021. Tenant Fast Forward Freight has been introduced to VDG Real Estate by real estate consultant 1530 Real Estate, 1530 Real Estate made the deal and they are involved in the letting on behalf of VDG Real Estate. VDG was legally assisted by CMS and Fast Forward Freight B.V. by Lexence N.V..
Video of the new to be developed Warehouse Schiphol