IEF Capital concludes lease agreement with BESTSELLER E-Commerce
IEF Capital
has concluded an attractive lease transaction with BESTSELLER E-Commerce. It concerns a transaction of approx. 5,000 m² office space on the upper floors of the former V&D building on the Rokin and Kalverstraat in Amsterdam.
BESTSELLER E-Commerce is a subsidiary of BESTSELLER, an international Danish family business. With 20 individual brands, BESTSELLER offers clothing and accessories for women, men, teenagers and children. BESTSELLER's brands and products are available online for most of Europe, Middle East, North and South America, Canada and India. The E-Commerce department has been based in Amsterdam since 2014.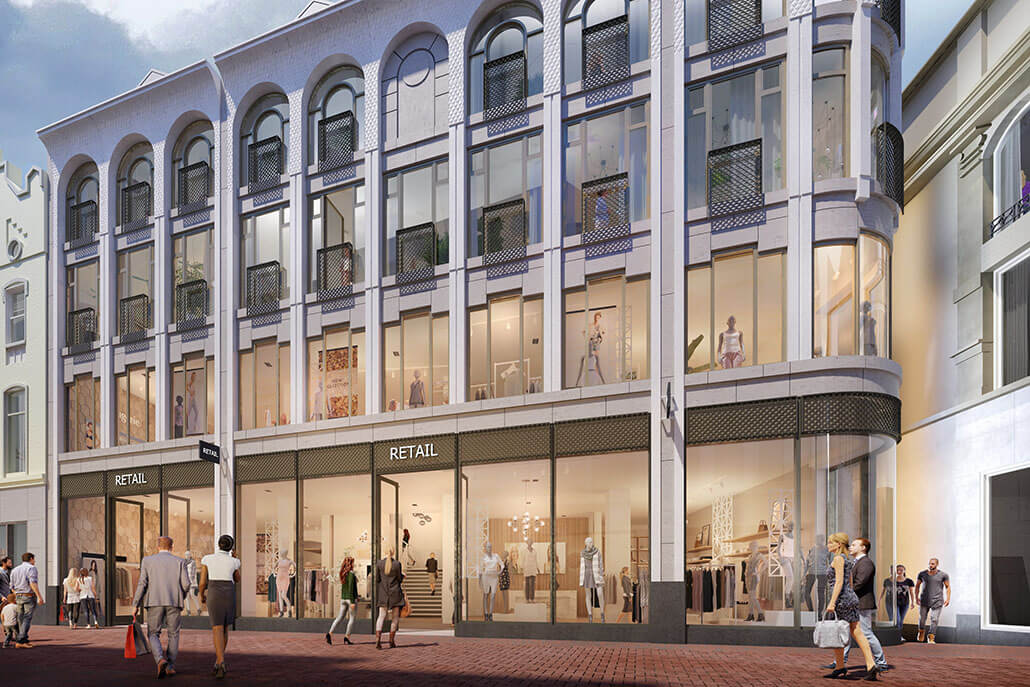 The Kalverstraat in Amsterdam
IEF Capital is a joint venture between Bouwfonds Investment Management and IEF (Inflation Exchange Fund). IEF Capital Berlage's real estate portfolio has a value of approximately €1.6 billion. The portfolio consists of retail properties at exclusively A locations in Dutch city centres.
1530 Real Estate advised BESTSELLER E-Commerce throughout the lease process. Tenant is legally assisted by CMS Derk Star Busmann.