EVBox is renting in the Go West Building
Go West Building has attracted EVBox, the global market leader in smart and scalable charging solutions for electric cars, as a new tenant. EVBox leases approximately 8,625 m² office space and 93 parking spaces in the Go West Building located at Kabelweg 47 in Amsterdam.
Go West Building
Go West Building is located just minutes from Amsterdam Sloterdijk train station and is completely renovated. A new and high quality heating and cooling system has been installed and solar panels have been placed. The sustainability ambitions have also been implemented by EXBox by using second hand desks and each floor has a theme from nature.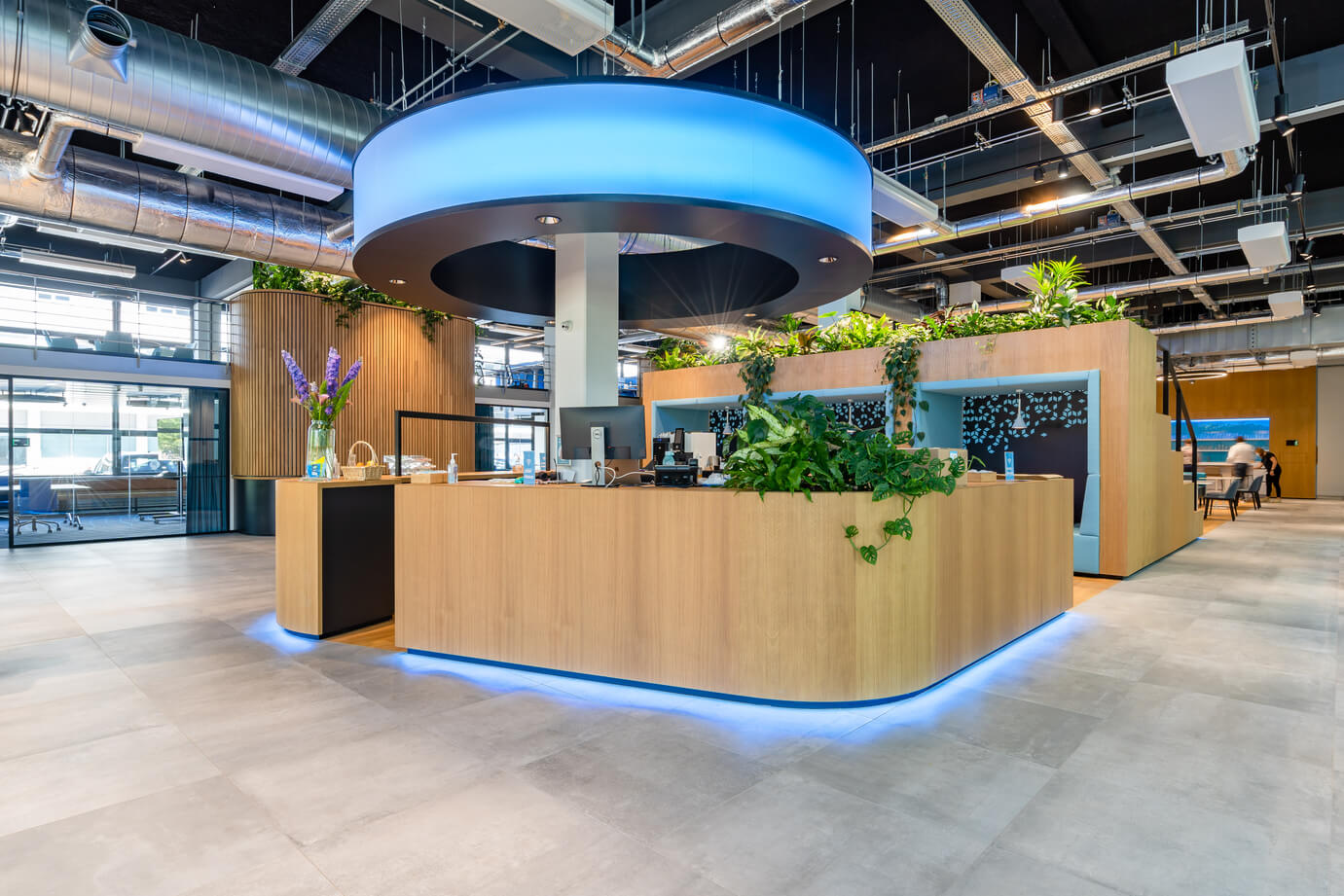 The entrance of EXBox in the Go West Building
The growth of EXBox
"In 2019 alone we welcomed 350 new EVBoxers and our team will continue to grow in the coming years. The move to a new head office in Amsterdam and a new way of working-which includes a comprehensive homeworking policy will nurture our culture of innovation, motivate our employees even more and increase productivity. I am proud to see that, even in times of crisis, we are passionate and trustworthy and that we always go to the extreme to work towards a sustainable future". – Kristof Vereenooghe (CEO, EVBox Group)
1530 Real Estate has advised the landlord during the entire process. 1530 Real Estate has leased this building collegially with CBRE and Colliers. EVBox has been advised by CBRE during the letting process.