Blubase BV closes long-term lease on Hessenpoort business park in Zwolle
Blubase BV has signed a long-term lease agreement at Hessenpoort business park in Zwolle. The multifunctional business complex is located at a strategic location on the Hessenpoort business park, surrounded by users such as Ikea, DHL, Wehkamp and Picnic. The property, located at Siegenstraat 5, comprises approximately 6,320 sqm of floor space, of which approximately 5,480 sqm of industrial space and approximately 840 sqm of office space.
Blubase, formed from a merger between Solarstell and Solar Construct, makes mounting systems for solar panels on roofs and has been part of the Esdec Solar Group since 2021. With the surge in demand for renewable energy and the popularity of its mounting systems among installers, Blubase is growing rapidly and therefore sought a new location for its ambitions. The lessor TotaalBED will move in the spring of 2023 to a distribution center which will be realized at business park H20 near Hattemerbroek.
The lessor was advised in this transaction by international real estate advisor Cushman & Wakefield. Tenant has been advised by 1530 Real Estate.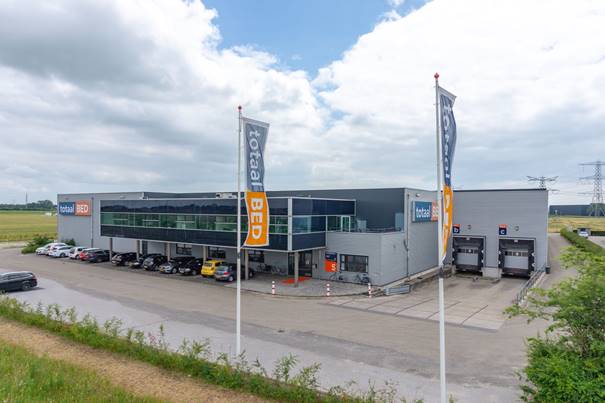 About Cushman & Wakefield
Cushman & Wakefield (NYSE: CWK) is a global leader in professional services in commercial real estate. As a strategic advisor, the organization creates sustainable business value by guiding clients in formulating the best possible real estate decisions and solutions and taking responsibility for their realization. Cushman & Wakefield is one of the largest strategic advisors in commercial real estate in the world with approximately 50,000 employees in more than 400 offices and 60 countries. In 2021, the organization realized revenues of $9.4 billion with core businesses including property, facility and project management, leasing, capital markets, valuations and other services. Learn more at www.cushmanwakefield.nl and on LinkedIn.