1530 and the rally of Verenging Het Verschil
In the weekend of September 16,
1530 Real Estate
participated in a rally organized by "Verenging Het Verschil" (
VHV
).
VHV aims to make a valuable and sustainable contribution to our society. Once every two years they choose a charity for which they actively raise money by organizing actions and events, such as the car rally in which 1530 Real Estate participated. VHV does not only want to raise money, but above all "make a difference" by using the experience and expertise of its members for the benefit of the charity. In both 2016 and this year money will be raised for the Leontienhuis through this rally and other events.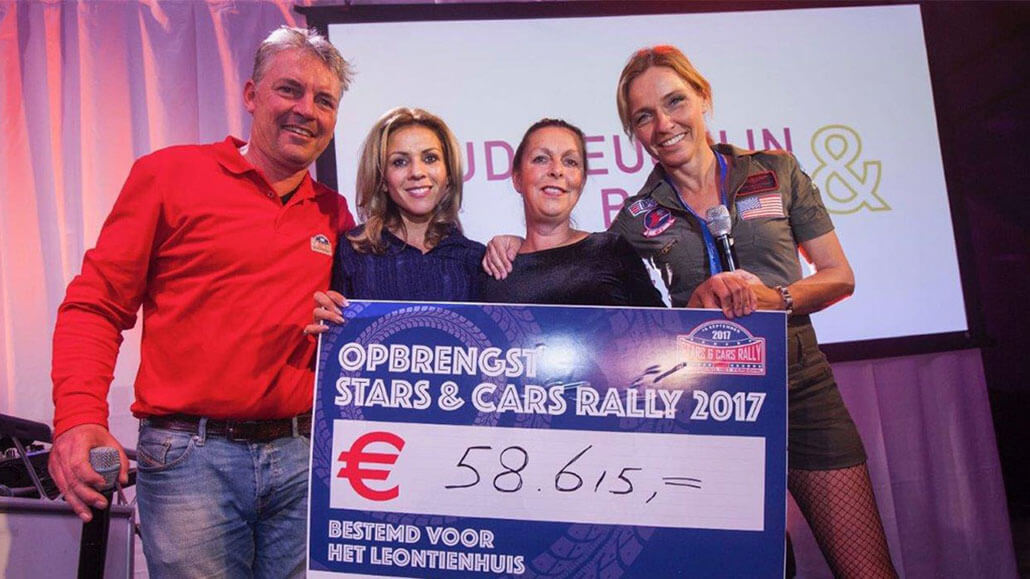 Former cyclist Leontien van Moorsel with the proceeds of the rally.
The Leontienhuis wants to improve the quality of life of people with an eating disorder and their relatives. In addition, the Leontienhuis wants to motivate people with an eating disorder towards recovery and (renewed) participation in society. The Leontienhuis is an initiative of, among others, Leontine van Moorsel. We enjoyed participating in this rally for charity, the Leontienhuis, and can recommend every lover of rallies to do his or her bit in the future by participating in this wonderfully well organised rally.