Nijkerk concludes rental agreement with Warner Bros.
Nijkerk from Amsterdam has concluded a long-term lease transaction with Warner Bros.
It concerns the letting of a high-quality new development of approx. 3,800 m² of creative office space, spread over 3 floors at Willem Fenengastraat 14 in the Overamstel area in Amsterdam. The tenant will occupy the building in May.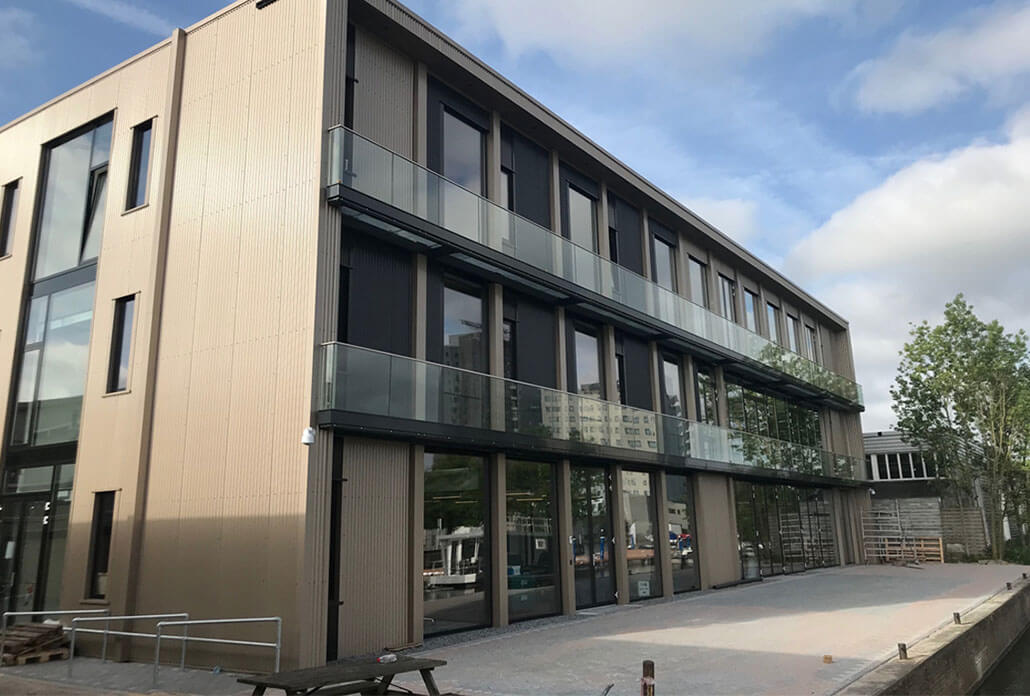 The new location of Warner Bros at the Willem Fenengastraat in Amsterdam Overamstel.
The arrival of Warner Bros to the area is another good example of the appeal of the Overamstel area. The business park/industrial area is rapidly being transformed into a multifunctional location including hotels, housing, creative users and various other supporting facilities.