Mileway buys 4,374 sqm of industrial space in Weesp
Mileway has purchased the business premises at Hogeweyselaan 131-145 in Weesp from Berlage Vastgoed BV.
The property on the Noord industrial estate in Weesp has a lettable floor area of 4,375 sqm and is fully leased by Solarclarity, a wholesaler in solar systems.
Mileway was advised in this transaction by 1530 Real Estate and M7 Real Estate.
Berlage Vastgoed was legally advised in this transaction by Eversheds Sutherland.
Berlage Real Estate
Berlage Vastgoed acquires, manages and invests in real estate with the aim of developing these buildings (further) sustainably. In doing so, we look at the wishes of the investors, the footprint of the renovation and the possibilities it offers in terms of leasing. In doing so, we keep an eye on the various interests of municipalities, tenants and investors. Berlage Vastgoed is active in the Greater Amsterdam, Utrecht and Rotterdam regions.
Mileway
Mileway is the largest manager of logistics "last mile" real estate assets in Europe. It has a pan-European footprint, with 1,600 assets owned and managed in 10 major European economies. Mileway's top markets, the UK, Germany, the Netherlands, France and Sweden, represent more than 80% of its portfolio, and the company has an increasing presence in Scandinavia and Southern Europe. Mileway is headquartered in Amsterdam and has a dedicated team of more than 300 employees with a local presence in each of its markets.
Solaryclarity
Solarclarity is the online PV distributor in solar hardware, batteries and charging stations. Since its foundation in 2008, Solarclarity has grown into an international player within the Benelux and the Nordics. The company has in-depth knowledge of the market and over the years has built a strong network. This enables Solarclarity to deliver the best products.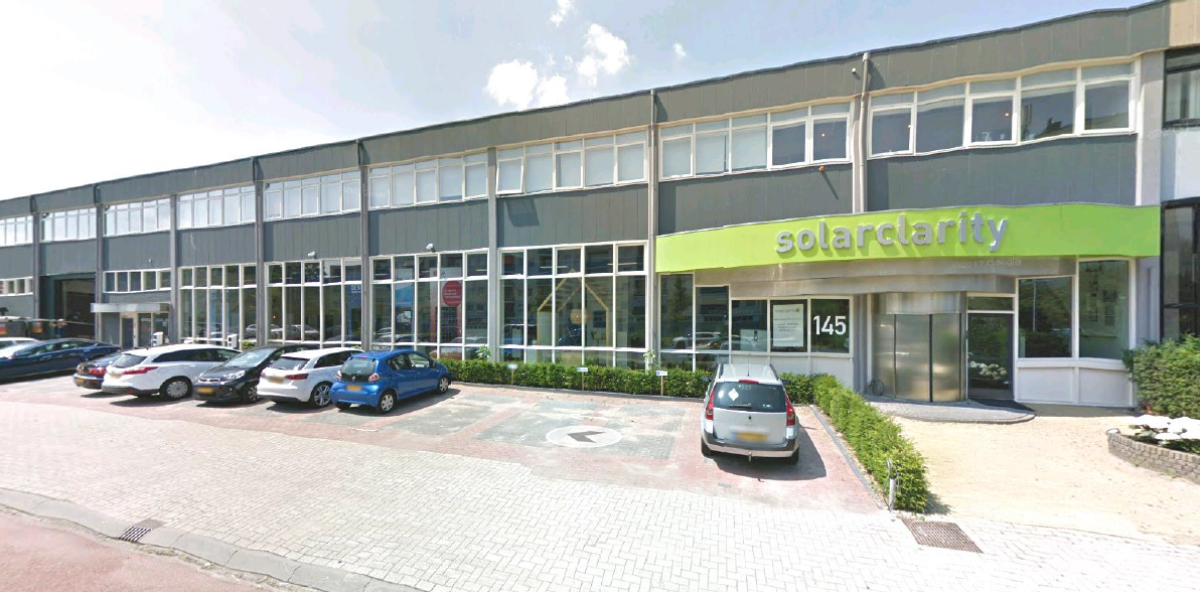 Solarclarity at Hogeweyselaan 131-145 in Weesp