1530 Real Estate starts business premises department
Bas Geijtenbeek and Paul Becks will switch from JLL to real estate advisor
1530 Real Estate
as of June 1, 2019. With their years of experience in commercial real estate, the new partners have been given the task of further expanding the market position of 1530 Real Estate.
Geijtenbeek and Becks have worked together for 11 years at JLL where they were at the basis of the successful Industrial & Logistics team.
1530 Real Estate was founded in Amsterdam in 2016 by Sander van Winterswijk, Martijn Smits and Paco Landzaat. This enthusiastic multidisciplinary team has in 3 years time a solid and healthy office in the market where they have completed many beautiful transactions. Through quality, entrepreneurship and professionalism, 1530 Real Estate has become a renowned name in the real estate sector.
The two new partners – Geijtenbeek and Becks – have been recruited to strengthen the market position of 1530 Real Estate. Geijtenbeek and Becks will focus on industrial and logistics real estate where they will provide tailored advice to: professional investors in the purchase and sale of commercial real estate, advising tenants and users for existing or new business premises and sale & leaseback transactions. With the addition of this specialist branch, 1530 Real Estate will be able to advise its clients even more broadly.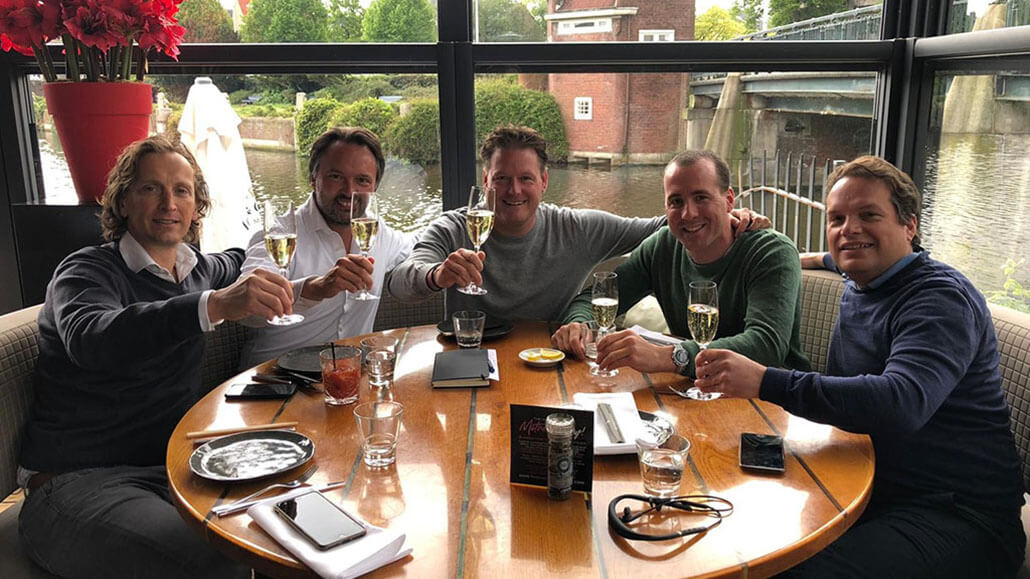 The team of 1530 Real Estate
Founder Landzaat is very pleased with the arrival of the two new partners. "We have known Bas and Paul for 10 years and have always kept in touch with them after our departure. Because of their expertise and name within the strongly growing logistics market, it was a matter of course for us to welcome them within our team. 2 hard workers with a lot of energy, entrepreneurship and a large network. This is exactly what fits within the ambition of our office. We can now position ourselves even more broadly in the market and serve our customers even more optimally".