1530 Real Estate proud partner of Team DutchSail during the Youth America's Cup 2021
The YAC2021 is the international offshore sailing race for teams under the age of 25. The teams will sail in New Zealand at speeds of 60 km/h over the water. For the first time the Netherlands will participate in the Youth America's Cup 2021, this time even with 2 teams. A few weeks ago the Kingdom Team announced its participation in the YAC2021. Now it is the turn of Team DutchSail, of which 1530 Real Estate can now call itself a proud partner.
Team DutchSail
Under the leadership of sailing hero Pieter-Jan Postma, the best group of youth sailors in the Netherlands from 18 to 24 years will be selected and prepared for the international top. A selection of 2 men and 2 women will compete in the race. In February 2021 they will show the world that the Netherlands has not only been the best sailing country in the world in Olympic sailing for over two years, but is also at the top offshore.
Teamwork makes the dream work
Behind this campaign is a unique collaboration of the most important Dutch sailing organisations, knowledge institutes and companies. Under the wings of DutchSail in cooperation with Sailing Holland, supported by the Watersportverbond and on registration of KNZ&RV and KRZV De Maas. All this is made possible by our main sponsor Janssen de Jong Group.
We want to inspire the new generation of sailors with entrepreneurship, innovation and guts
Show that dreams come true if you persevere and work together. With this we bridge the gap to even more offshore sailing dreams, such as the Ocean Race – with the stopover in The Hague, the World Sea Sailing Championships – also in The Hague and offshore sailing as an Olympic sailing discipline from 2024.
Because everything is possible together.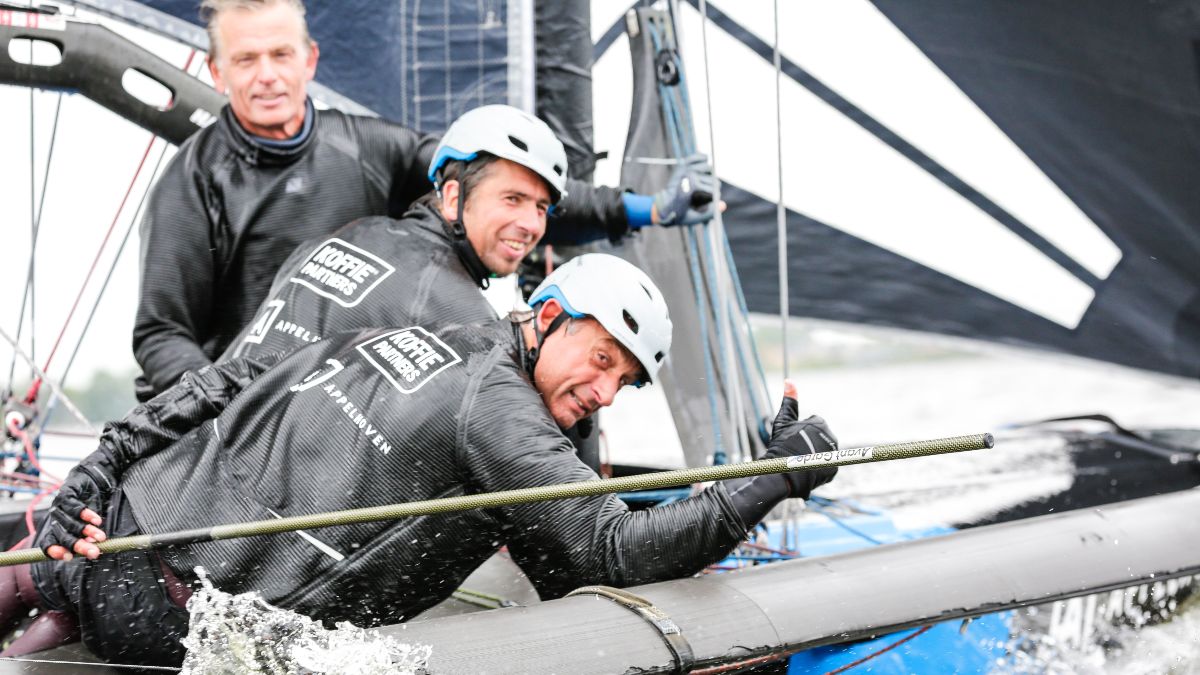 Pieter-Jan Postma:
"The team is the most important thing on the boat. In every race, under pressure, you can see how they interact with each other, trusting each other through and through. That doesn't just happen, it requires preparation, full commitment, responsibility and perseverance. We create this culture together and then you can perform at the highest level".
The Youth America's Cup is the missing link in the Dutch youth programme, which runs from the Optimist to the Olympics. I firmly believe that you can achieve more together, that making the connection works. That all parties and initiatives in and outside the sailing world are now joining forces to make this a reality is a dream come true for me.
"Together we're going to create new sailing heroes."